Easy-to-Use, Customizable eCommerce Solutions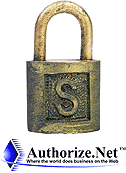 From simple online storefronts to intergrated inventory management/point of sale systems, Trinicom can build ecommerce solutions tailored to meet even the most demanding design requirements.
Our simple, modular approach allows you to freely administrate and review reports, customers and inventory at will, and our storefronts accept all major credit cards through highly secured SSL connections – allowing your customers to safely purchase goods and services online with ease.
Common Administration Modules
Online product catalogs
Inventory overview and controls
Order management and fulfillment
Automated broadcast mailers
Employee interface customizations
Customer management
SSL Certificates
Secure your sites, servers and transactions today with SSL and rest easy that communications between your payment gateway, documents and customers remains secure and confidential. Trinicom offers SSL certificates at many different licensing, validation and bit rate encryption levels, and our technicians will be avaiable to assist throughout the entire issuance and registration process.
Please contact us for a free a consultation in Houston at 713-375-1801 or toll free at (888) 896-1653 ext 101 or by email