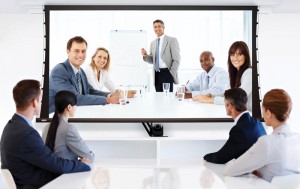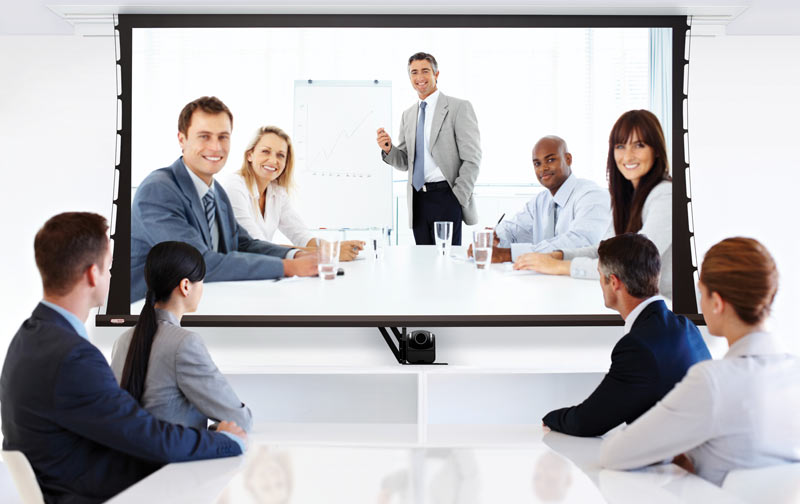 How often do you and your team use videoconferencing and even your conference room to interact with each other or with customers? If your company is like most, the answer is: Not often enough. The research firm Quocirca recently surveyed 800 business video users worldwide, assessing the state of videoconference adoption on behalf of the videoconferencing company Polycom.
What they found is that most businesses of all size are lagging behind in videoconference adoption. While grandparents the world over routinely use video chat to keep in touch with their grandkids, they're still not using videoconferencing as much as they could be at work. The biggest reason researchers found is that most people's perception of business videoconferencing is stuck in the past. They think of it as lengthy to set up, only available in conference rooms, requiring great formality, and restricted to important events. A well designed conference room can become a hub of activities ranging from video conferencing, presentations, meetings and more. Deciding if you want to go with a big screen projector, the latest in flat panel technology, handheld and computer desktop devices Trinicom can help find the right solution for you. We can accommodate your budget from the latest in 4k cinema quality to 1080p LCD "working environment" systems to help your business's conferencing to reach it's full potential.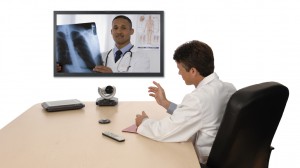 Let Trinicom help you design your video conference room and help you conduct seamless video conferencing and in person meetings with a single point of contact that includes design, help desk, and managed network support. We'll even assist you in selecting the right conferencing tools and devices, and handle your installation and training so you can focus on your meetings and core business as opposed to the technical details.
Get the quality of service (QoS) you need The Trinicom next-generation network supports video conferencing QoS. All conferencing infrastructure is hosted in Trinicom state-of-the-art data centers that offer built in redundancy and security.  Trinicom leverages our strength in help desk that offers remote support and troubleshooting tools that can help you maintain and support you or augment the capabilities of your onsite support staff. Trinicom provides endpoint management to make sure everything runs seamlessly. Services include engineering design, procurement, project management, installation, training, warranty, and finance options. Video conference options Trinicom offers a choice of hosted or on-premise managed video conferencing options, scheduled conferencing, on-demand conferencing with no reservation required, operator-assisted conferencing,  meeting recording, and webcasting. Trinicom's networks have been built to ensure redundancy and m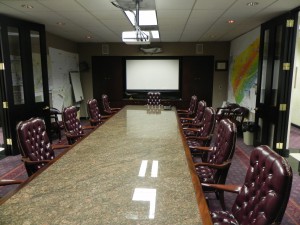 ultiple quality of service levels including real-time IP video traffic and IP voice. Fully managed, Trinicom's network delivers the quality needed for effective video conferences.
Remember when your customers or employee's enter your conference room for a meeting where it be for a video or in person presentation not only does it need to be functional, it needs to wow and install confidence. Having the highest quality screens, projectors, flat panel display's, conference room phones and video conference camera systems that fits with in your budget is important. Trinicom can help with the technical design and procurement of a fully functional and impressive meeting room. We have helped many costumers who drove down to the local office electronics store and purchased the wrong equipment for the job because the store clerk did not know anything better or it was the "commercial" version when a cinema version of the same product would give you a much better presentation at the same (and some times cheaper) price point. We try to go the extra mile and treat each installation like it was our own room and based on your direction and budget will get the best to show off your companies products and services in the best light.