Business Class Asterisk PBX Servers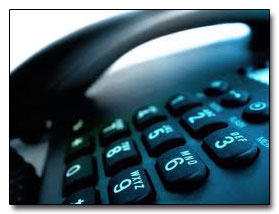 Trinicom is proud to offer Business Class Asterisk PBX Server systems allowing your business the ability to maintain state of the art PBX functionality at affordable prices. Our Asterisk PBX Servers offer the ability to build a fully customized PBX system to suit the most challenging business needs. No more hassles with out-dated equiment, updates or maintenance as we handle all of this as part of this premier service. At Trinicom, our Asterisk PBX Servers are maintained by highly trained network engineers schooled in the latest telecom technologies so your business can rest assured of a PBX system that works as hard as you do. During our years of experience implementing Asterisk on our custom built RAID based servers, our uptime has been 100%.
At Trinicom, our Business Class Asterisk PBX Servers are run on Linux servers, todays most trusted operating system for internet applications. The Asterisk software provides a feature-rich platform, along with frequent updates, which allows Trinicom to provide the type of telecom technologies our business clients need to be competitive and effective in today's marketplace. We chose the Asterisk system for our business class PBX systems because it has been widely utilized in the telecom industry with a proven record of being able to stand up to the most crucial business needs. Your telephone system is a mision-critical component in your business and you can be confident that Trinicom's Asterisk PBX Server will meet and exceed your expectations.
Business Class Asterisk Server Features
Fully Customized System to Meet Your Business Needs

An Extensive Set of Traditional and Modern Call Feature

Full Computer-Telephony Integration

Unparalled Scalability

Highly Trained Support Staff and System Monitoring

Reliable and Affordable Business Class Communications

No Unexpected Equiment, Maintenance or Update Costs

Multiple VoIP, Traditional Telephony and ISDN Protocols

and much more
Please contact us for a free a consultation in Houston at 713-375-1801 or toll free at (888) 896-1653 ext 101 or by email