Fiber Optic Internet and Data Connectivity

Fiber is the most stable and reliable internet known to man, it's speeds can reach into the gigabits and can connect offices from sea to shining sea.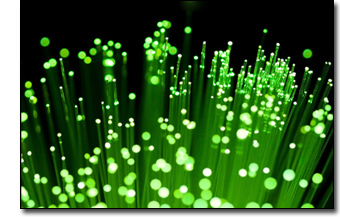 Trinicom Communications is ready to help bring your business into the era of high-end high-speed internet access with a variety of customizable connectivity options direct with our channel carriers.
Leveraging the channel, we have access to the biggest and best fiber carriers in Houston area and the nation, enabling us to find our customers fiber connectivity to Greater Houston – Galveston and all across America! What does this mean to you? Trinicom Communications can find the best bang for the buck fiber internet carrier to your location at lower cost than you expect and – in most cases – with FREE INSTALLATION!
We do all of the leg work and get carriers to bid directly against each other often deliver blazing speed at a reasonable cost direct to you, no billing middleman, you contract directly with the carrier but at the best price.
Fiber services connect to your existing network through standard ethernet and represent true plug and play connectivity, bandwidth scalability and stability. Plug into the flexibility that fiber optic connectivity brings!
Please contact us for a free a consultation in Houston at 713-375-1801 or toll free at (888) 896-1653 ext 101 or by email